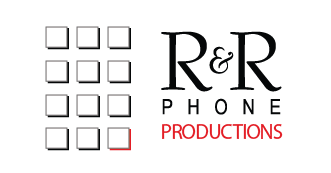 ---
 On-Hold Marketing Services:
Custom On-Hold Package
R & R Phone Productions Customized On-Hold Package includes:
Script Consultation-Each script we write is customized for your business.  We spend time to learn about your company so your on-hold messages are relevant and to the point.
Professional Copywriting Services-Our copywriters will write up a script subject to your approval. They can also assist in choosing voice talent and the best music for your script
Music licensing-We use only music that is licensed to us and the fees are included in your production price
Talent Fees-Our professional talent will tailor a signature sound for your business
Customer care always available-Any questions or problems that may arise are handled promptly by our company experts
*R&R Phone Productions offers any of our on-hold productions
in many foreign languages. Ask us for a quote.
Recorded Phone Prompts
R&R Phone Productions, can record a professional greeting for your voicemail, auto-attendant, IVR, VOIP,  & PBX prompts, giving your business the professional first impression it deserves.
Click a box below for a definition.
Audio message left in the recipient's "mailbox". These messages can be recorded for answering and routing telephone calls, for recording, saving, and relaying messages to clients.

A virtual receptionist that allows callers to be automatically transferred to an extension without the intervention of an operator/receptionist.

(interactive voice response)-a technology that allows a computer to interact with humans through the use of voice.

(Voice Over Internet Protocol)-A system that converts standard telephone audio into a digital format that can be transmitted over the Internet.

(Private Branch eXchange)-a general term used to describe a business telephone system that offers multiple inbound and outbound lines, call routing, voicemail, and call management features.