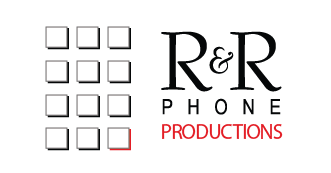 ---
Why use On-Hold Marketing?
Callers stay On-Hold for 30-35 seconds
Callers HANG UP after 30 seconds on SILENT hold
It's easy to see why having a professionally produced on-hold marketing campaign benefits any business.
---
Callers who are put on-hold with nothing to keep their attention are much more likely to lose patience and hang up. This, of course, means there is greater potential for losing those customers to your competitor!
Radio On-Hold, another common On-Hold option, can be just as bad for business, and sometimes much worse! While playing a popular radio station on your on-hold system seems like an easy way to keep customers entertained, it can be REALLY bad for business. There is always the possibility that your caller may hear your competitor's radio ad.
REACH A CAPTIVE AUDIENCE
The people who are holding are people who are eager to hear the reasons why they should spend their money with you. Keep them on the line. Don't let them get away!
OCCUPY YOUR CALLERS' ATTENTION
Statistics show potential customers will hold three times longer, if they have something pleasant and informative to listen to. Inform them about your company while they're holding. Don't waste this opportunity!
MAXIMIZE SALES
Time spent on-hold is an excellent opportunity to sell, inform, and promote your products. Think of on-hold as a unique sales opportunity. An on-hold system from R&R is a great way to reinforce your existing advertising. It's like having an extra salesperson on staff.
ENHANCE YOUR COMPANY IMAGE & IMPROVE CUSTOMER RELATIONS
Nobody promotes your business like you do. Here's your chance to tell it like it is. Listening to informative and entertaining messages while on-hold will make your customers less likely to hang up and call your competition. Keep your customers happy and tell your story at the same time.
ELIMINATE COSTLY MUSIC LICENSING FEES
R&R Phone Productions uses only licensed music, so you don't pay extra for licensing.